What is Gleeden?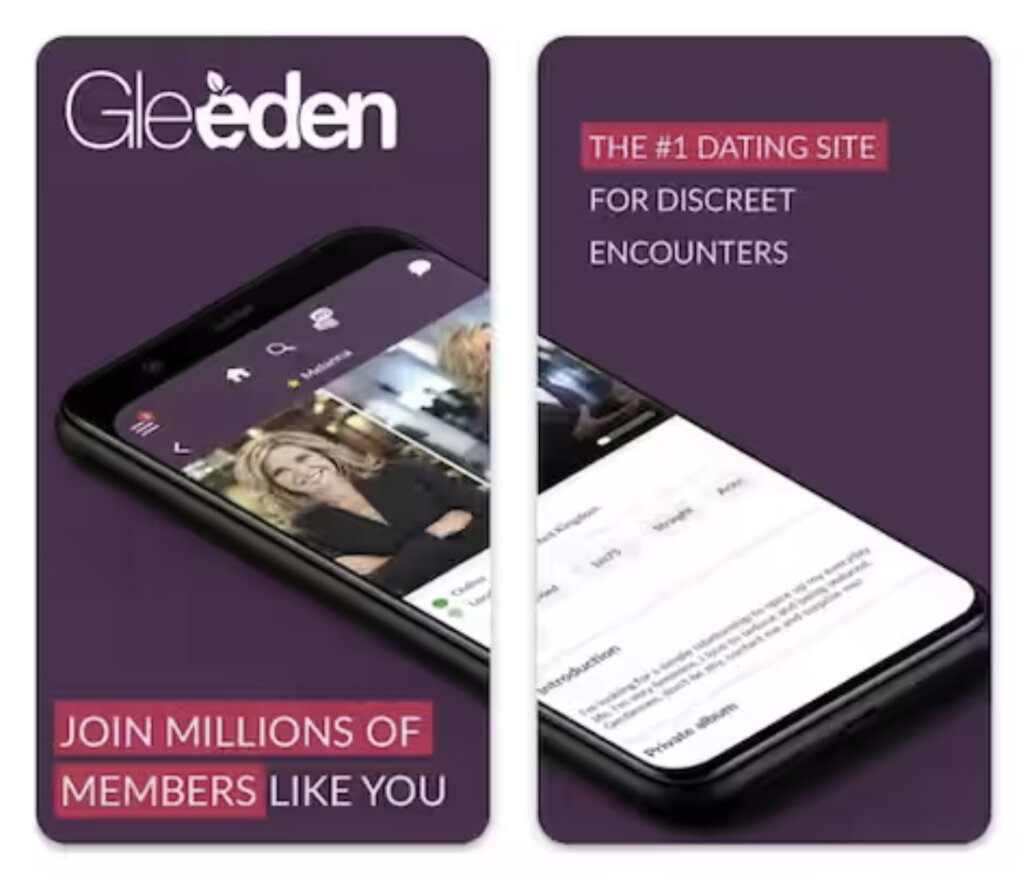 As human beings, we inherently seek love, companionship and affection. These desires are completely normal, and we all have them from time to time. Some people choose to explore these desires in ways that may not be considered as "conventional" by society. One of the ways is by using a dating website or app. However, not all of these websites are created equal.
In 2009, Gilles and Poyraz created a dating website called Gleeden. Unlike other dating websites that aim to bring singles together, Gleeden is specifically designed for people already in relationships who are seeking extramarital affairs. The website was first launched in France, but has since expanded to other countries such as Italy, Spain, the United States, and the United Kingdom.
While some people may view the website as unethical and promoting infidelity, others argue that the platform is simply providing a service that fills a demand in the modern society. According to a survey conducted by Gleeden, 76% of its members stated that they feel more fulfilled and happy in their lives because of their extramarital affairs. Furthermore, the same survey found that only 3% of Gleeden's female members consider themselves as cheaters.
One advantage of Gleeden is that it allows for complete privacy and discretion. All personal information and photos are kept private, and the site does not show up on credit card statements or history. The platform is also designed to protect its users from fake profiles, bots, and catfishing. Members can choose to remain anonymous and only share information with those they are interested in talking to.
Another advantage of Gleeden is that it is exclusively designed for people who seek extramarital affairs. Unlike other dating websites such as Tinder or Hinge, people on Gleeden are upfront about their intentions and expectations. Members know what they are getting themselves into, and can openly speak about their desires without feeling judged or ashamed.
However, despite the positive aspects of Gleeden, the website has faced a fair share of criticism from both individuals and organizations. In some countries, adultery is considered illegal and punishable by law, which means that members of Gleeden could potentially face legal repercussions. Moreover, some people argue that Gleeden promotes adultery, which puts a strain on marriages and families.
In conclusion, Gleeden is a unique dating website designed for people who seek extramarital affairs. While the site is controversial and faces criticism, it provides a service that is demanded by some people in modern society. Members of Gleeden are afforded privacy and discretion, allowing them to speak openly about their desires and expectations. However, users must be aware of the potential legal and moral implications of their choices.
Summary
Gleeden is a dating site established in 2009, catering primarily to women seeking meaningful relationships and extramarital affairs. The site has over 7 million users worldwide, with a majority of them being in active relationships. They offer a mobile app, a secure and easy-to-use interface, and a credit-based payment system. However, the site has more female users than male, which can make it difficult for women to find dates. The user profiles are of low quality, and the credit system is considered expensive. The site has an SSL encryption protocol that secures user data, but there have been complaints about the security features being subpar. The prices are steep, and users have to purchase credits for most features. While Gleeden is a manageable dating site, it may not be the best option for those seeking extramarital affairs.
References
https://bestadulthookup.com/gleeden-review/
https://dateperfect.com/dating-sites/gleeden-reviews-comparison/
FAQ
1. What is Gleeden and who is it designed for?
Answer: Gleeden is a dating site designed for people in unhappy relationships who seek discreet extramarital affairs. The site originated from France and is intended to be female-friendly.
2. How does Gleeden's pricing system work?
Answer: Gleeden operates on a credit-based system where users purchase credit packs for services like messaging and viewing Private Photo Albums. The credits are viable for an indefinite period, and there are no refunds if you decide not to use them.
3. What kind of safety measures does Gleeden have in place?
Answer: Gleeden uses standard SSL encryption to protect user data, and secure portals protect payments and billing from third-party access. Users must also verify their accounts through email validation.
4. Are the user profiles on Gleeden of high quality?
Answer: According to our review, the user profiles on Gleeden are average, and most of the women's photos look like stock images. However, the platform does require users to verify their profiles via email.
5. Is Gleeden a good option for people interested in extramarital affairs?
Answer: Gleeden is a manageable dating site, but it may not be the best option for people interested in extramarital affairs. The credit system can be expensive, and the pool of users is limited, particularly for men looking for dates outside of Europe.