Stacey Aaron Domanico—Professional With A Unqiue Approach

Stacey Aaron Domanico is a Life and Empowerment Coach who teaches people about finding a balance in their busy lives and overcoming their fears. She's an experienced professional who faced many challenging situations in her life yet managed to address them and became the best version of herself. Stacey enjoys helping others because that's what she's good at, and she knows how critical it is to have extra support to achieve one's goals.  
How did Stacey Aaron Domanico become a dating coach?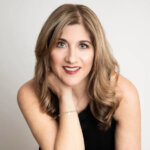 Stacey
Stacey
Life is my best teacher and my biggest inspiration. Several years ago, I had to deal with a series of issues that required me to put together every ounce of my strength, determination, and faith together to deal with all the tasks destiny prepared for me. The two main challenges were ending an enduring and toxic relationship and battling breast cancer two times. These were the hardships I never thought I'd have to deal with, but I managed to stay afloat and find ways out of these situations. Meanwhile, I also had a daughter to raise and a team to lead. That's how I understood my passion was in helping others and sharing my experiences.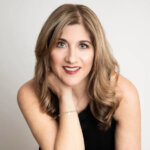 Stacey
Stacey
I help people deal with a bunch of problems and mentor them until they find the solutions. My opinion is that a person doesn't have to figure everything out themselves if they can get help. I am a life coach whose goal is to aid her clients in finding answers to the questions they might have. My tasks are to help them avoid being stuck in one place, overcome fears, and deal with anxiety.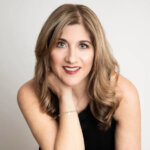 Stacey
Stacey
Channeling my energy into helping others and sharing effective coping tools is what makes me inspired. Seeing my clients address the problems they've been coping with for a while and stepping on the path of happiness are my greatest joys.